Seido Karate in Maryland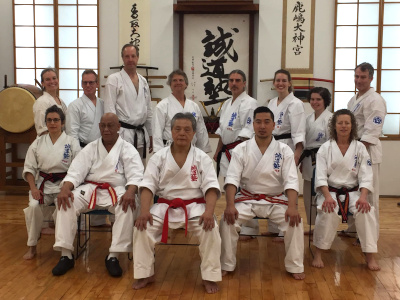 Maryland Seido senior black belts with Kaicho T. Nakamura, Hanshi Charles Martin, and Nidaime Akira Nakamura, April 2019
Seido Karate provides training for self-development, self-defense, and physical fitness for adults and children. Training includes fundamental techniques (kihon), forms (kata), and controlled sparring practice (kumite).

Founded by Kaicho T. Nakamura in 1976, the World Seido Karate Organization is a world-wide family of students praciticing integrated training of the body, mind, and spirit. Progressive training methods allow anyone to participate - we strongly believe that the benefits of Karate training should be available to anyone, including those with disabilities.

Students of Seido Karate include men and women, young children and senior citizens, champion athletes and the physically disabled. The goal is self-improvement, not competition with others.

For more information on Seido Karate in Maryland, contact the branch nearest you (see below), or e-mail webmaster at seidomd.com.

See the main Seido website at www.seido.com for more information about Seido Karate, the World Seido Karate Organization, and its founder, Kaicho Tadashi Nakamura.

Welcome to Seido Karate (for prospective students) from Seido Karate on Vimeo.
Maryland Branches
There are three Seido branches in the greater Baltimore area: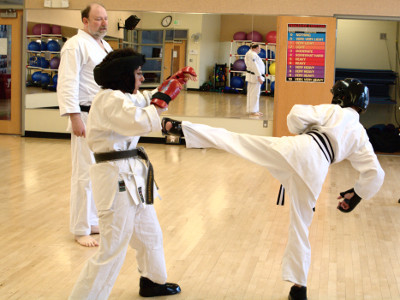 More information:

Thank you for your interest in Seido Karate, and we look forward to having you join us!